Here are a few things you need to know if you are travelling to Delhi, India from Sri Lanka for consular work or as a tourist. Based on my experience and the things I heard.
1. Getting your Indian Visa.
There are several types of visa categories that allow you to travel to India. I visited India 3 times with two visa categories which were tourist visa and entry visa. You can apply for a visa online but as I heard that is not a very reliable method if you don't have much time. We applied for my visa from IVS Lanka (which is located in Thunmulla Junction) and we got it within 3 working days. You need to get an appointment to submit your visa application there. After you make the appointment, you need the following items to get the visa.
Passport
Visa Application Form (indianvisaonline.gov.in -> Regular Visa Application)
2 Photographs (2″x2″ White background)
Copy of NIC
Bank statement that you have a minimum 40,000 LKR. (This is not necessary if you are applying for entry visa)
Visa Fee: Tourist Visa – 5550 LKR / Entry Visa 1100 LKR. (But there are additional charges and taxes)
Embassy Letter ( Entry Visa only)
If you are not sure how to fill the visa application form, there are few places around IVS Lanka that help you to fill the form. They do it really fast and will charge around 500 LKR.
2. Get your ticket.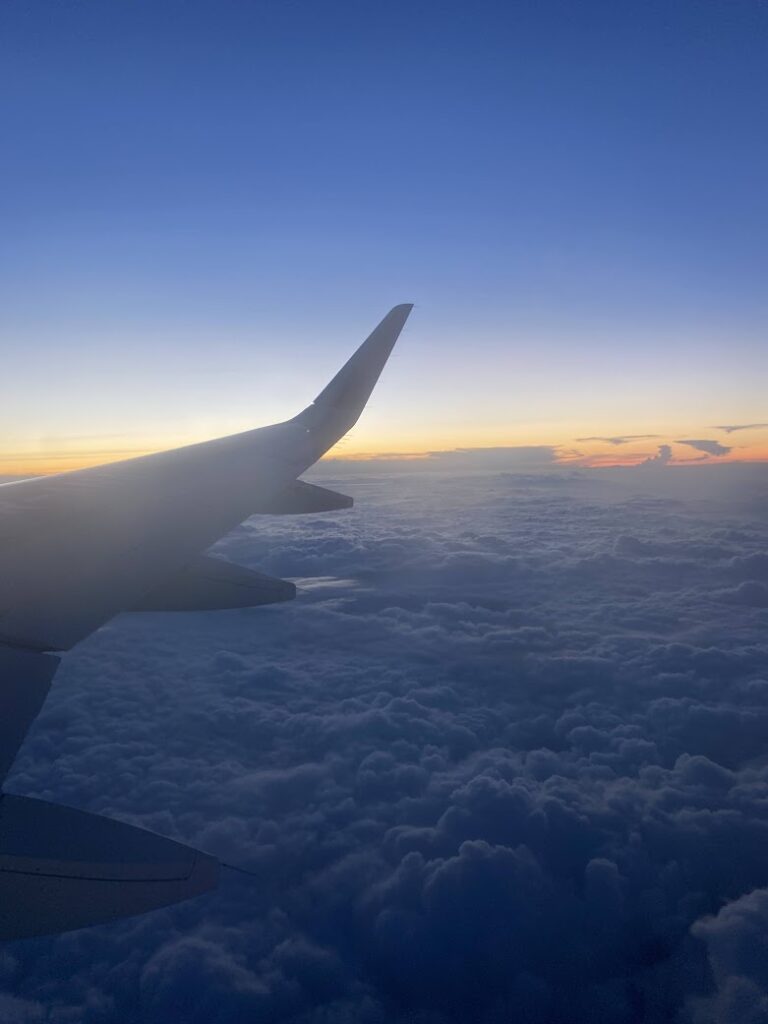 I have only traveled to India with IndiGo and SriLankan Airlines. Indigo is the cheapest airline I could find. Unfortunately, I couldn't use my visa debit/credit cards to purchase the ticket from the IndiGo website when I traveled for the first time, it worked on the 3rd time. Anyway, you can book your ticket from an agent or IndiGo Sri Lankan office.
Pro tip: Get a seat before 10th row, you can get off from the flight soon and odd number rows have better window seats.
Since it's the cheapest one, you have to travel with at least 2 hours transit in Chennai. But I recommend you fly with Sri Lankan airlines because they have direct flights to New Delhi. It's a little expensive but worth it.
3. Accommodation
You can book your own from booking.com or any other websites but don't expect what you see in the pictures! We stayed in 4 places in New Delhi.
The Singh Empire
This hotel was recommended by SL Sweden group members. We booked through Booking.com. The prices were a little bit different when we were going to pay, I think that was because we extended our stay for an extra 3 days. We booked a Deluxe room, and it was quite good. Because of the recommendation there were so many Sri Lankans there. It helped to know more about Delhi and the Sweden embassy. Also, we met really good friends.
Price – 3368 INR per night including breakfast.
Food was good (Not the free breakfast). Their fried rice was cheap and tasted good.
Staff – Really helpful and friendly
Wifi was good too, but you need to get wifi logins every 12 hours.
Cleanness – Not so bad. Room had a smoky smell when the AC was on.
Location – It's close to metro stations and the Swedish embassy (10km away) and you can find an Uber or a taxi easily. But it's located on a not so clean road, too crowded and heavy traffic there.
The Festival Hotel
This hotel is located in Mahipalpur near to the AirPort. But a bit far away from the embassy. The prices were the same as the booking.com but the room wasn't so good. The water pressure was too low. The reception guy forced me to give a good review!
Price – 5715 INR for 4 nights only for the room.
Food – They don't have a kitchen.
Staff – Wasn't really helpful but friendly
Wifi was not that good. 3Mbps downlink.
Cleanness – Not too good but manageable, not sure they clean bathrooms at least once a week.
Location – Close to the airport, but it's located in the middle of nowhere, was hard to find because all of the roads looked the same and were scary.
Classy Residencies
This is far away from the Embassy. This is a studio apartment. This place is good if you are willing to stay there more than a week. It's a calm place and you can cook your own meals there. They only cost me 6000 INR for week with kitchen utensils. That includes a fridge, 12 water bottles, gas cooker and other kitchen utensils. The room was so much bigger and cleaner than all the other places we stayed. Their wifi was good too (20Mbps). If you are getting this for a month you can get it for 20K INR. The manager and the staff were really helpful.
Sri Lankan Buddhist Pilgrimage
I only stayed one day here. This is the cheapest and safest option you can go for if you are a Sri Lankan. Rooms are not so clean. This place is maintained by Sri Lankan high commissioner and Ven. Pallegama Vigitha Thero. A non-AC room was 700 INR per day. It's hard to stay in a non-AC room in 35C hot weather. Only a few AC rooms are there, try to book one as soon as possible. There is no WiFi. Since it's a pilgrimage, don't expect too much.
Other than the rooms, the help you can get from the staff and the Thero, is so much worth it. They are really helpful for anything. This is the only place you can speak in Sinhala in Delhi. It's really close to the railway station and the embassies. You can book this place by texting Ven.Vigitha thero on WhatsApp ( +919717734225 )
4. Air Suvidha – Health Declaration and Vaccine Certificate
You need to have a health declaration certificate called Air Suvidha to enter India. You can get it from here. It's a simple form where you have to submit your flight details and hotel details. It will be emailed to you once you submit the data.
Also, you need to get a Sri Lankan smart vaccine certificate too. You can get it within one or two working days from this link
5. Card Activations and Indian Rupees
Call your bank and allow your cards to make transactions in India for your travel period. You will get a maximum $150 limit per week. Sampath credit cards had the maximum limit when I travel. Others had limits like 50,000 LKR per week. Sometimes POS machines require the credit/debit card PIN to complete transactions, hence keep your PINs remembered before you face an awkward experience.
I couldn't find any place to get Indian rupees in Colombo. I converted my LKR to USD from Devi jewelers for 370 LKR when the rate was around 350 LKR.

6. Airports and Security checks
If you have booked your ticket through Chennai, your immigration will be done at Chennai airport. A travel form must be completed to be submitted with your passport. Immigration will be busy and crowded when you land. You can request the form from your flight crew member and fill it in the air. It makes your approach easier.
Security at Delhi and Chennai airports is chaotic and excessive. You need to get everything out of your backpack. Make sure to pass your laptop in a separate tray. And take out all the electric items from the bag.
If you are going through Chennai, you have to go to the domestic terminal which is a bit far away from the international terminal. You can get a luggage carrier for free at the airport.
Food is expensive in airports as usual. A bottle of water costs 100 INR there and the outside price is 20 INR.
7. Data Roaming
Make sure to activate your roaming packages and check APN settings before you travel. It won't charge you until you turn on your phone from India. If you are using Dialog you can activate roaming by dialing #103# using MyDialog App. There are 2 roaming plans on Dialog. 100MB for 1 USD per day and 1.5GB for 5 USD per day.

8. Getting a SIM from India
You can get an Airtel SIM at Delhi Airport for Rs 600. This includes 1.5GB data daily, unlimited calls and texts around India for 30 days. But you can get a SIM with that package for around Rs 300 from an outlet outside the airport. However, their outlets are crowded, and I had to wait like 2 hours to get a sim from Vodofone.

9. Transportation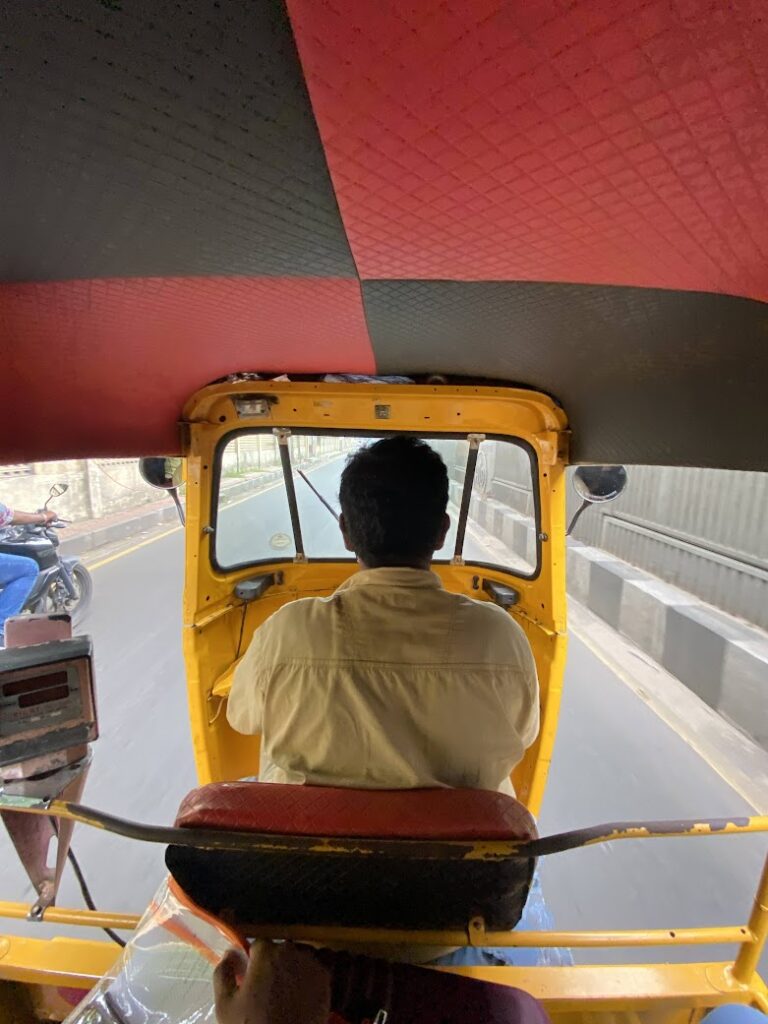 Uber is the easiest way to travel around Delhi. When you are booking an uber from Delhi airport, check the terminal which you are in. Uber doesn't come to the arrival terminals. There is a separate car park for Uber and other taxi apps. Find it before you book a taxi. As in Sri Lanka, most drivers prefer cash rather than a card payment.
There are many taxis out there, check the fare with the uber app if you are going with them. But I think uber is the safest option.
Traveling by car is better in Delhi as the horns are quite loud and annoying. You can use Rickshaws and Tuks (They call them "Auto") to travel around Delhi. They are cheaper but beware of scammers. And always pre-agree with fares before you enter and check the fares with the uber app.
Delhi has a well-connected metro line. Many tourist spots and monuments have metro stations within walking distance. It is cheap and saves you from the crazy traffic of Delhi.
10. Food in Delhi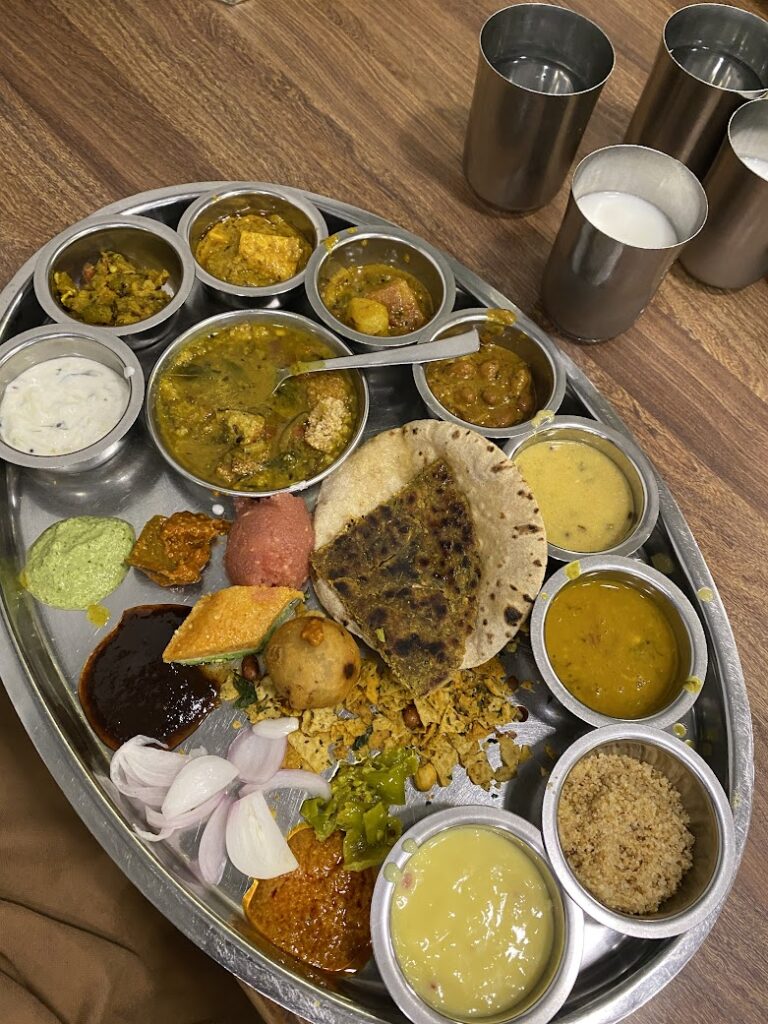 Delhi is famous for its variety of food like Biryani, Thali and Kebabs and popular street food across the city, including paani puri, samosas, momos, chole bhatoor and pattis (puff pastries). You can get a delicious Biryani for around 200-300 INR with a big portion of chicken.
Most of the restaurants are not clean. Try to eat in good restaurants. Water in India is very polluted. Always drink bottled water. Be sure to take a bottle of Siddalepa Asamodagam with your check-in bag 😁. Fruits and vegetables are fresh and cheap in the markets. Try pomegranates in the street markets. They are really really good!
11. Shopping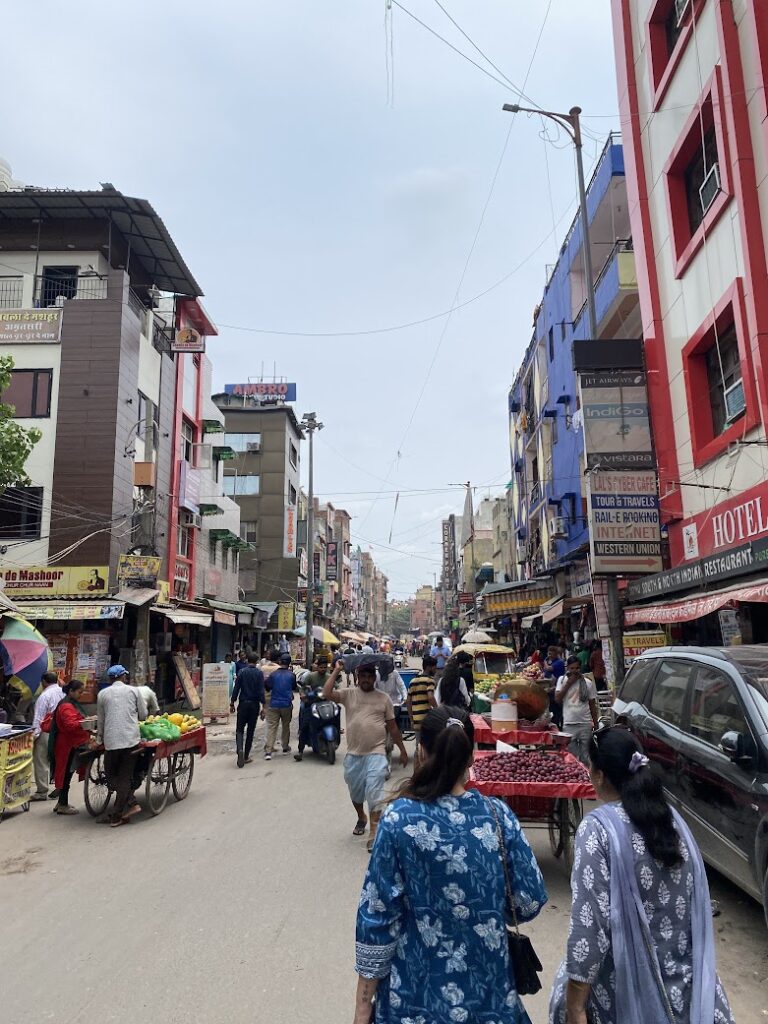 Goods in India are very cheap if you know how to bargain. We visited several markets in Delhi. Palika Bazaar is my favorite. It is an underground market and is air-conditioned. Sellers who are there say the prices multiply by about 5 times. Just say the price you want. If they are not cool with your price then leave the store, they will ask you to come back and agree to a reduction. And do this two or three times and you can get it at your price.
Sellers at Sarojani Nagar and Chandani Chowk are not demanding higher prices like Palika bazzar. But you can always bargain.
And lastly, be aware of beggars, scammers and thieves. Always keep your belongings safe!
That's all I have to tell you before you visit Delhi. I might write another post about the places you can visit in Delhi, and I will link it here. If you have any questions, leave a comment and I will be happy to share my experience with you. Travel safely!